"Our client's satisfaction is the number one goal of Wilkerson & Associates, LPA."
The professionals at Wilkerson & Associates, LPA offer more than legal advice; we provide a partnership that values our clients' need to have a proactive approach toward guarding their interests.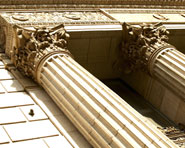 Our team of experienced attorneys provides creative and strategic leadership for successful solutions to our client's needs. This is because the members of our legal team earned their juris doctorates from the foremost laws schools in the country and trained in national corporate law firms or state agencies.
Our attorneys are uniquely qualified to analyze complex legal matters, identify contentious issues and provide reasonable solutions. Many of our professionals have experience as editors of legal publications or leaders of litigation teams. This specialized background has sharpened our knowledge, enhanced our teams' leadership skills and increased our meticulous attention to detail. We can fully and energetically meet any of our client's needs because of our unique qualities and broad range of abilities.
In addition to our skilled legal know-how, our attorneys are good civic citizens and are actively involved in numerous civic activities that range from serving on boards and commissions to working as volunteers in various capacities.