Our firm and attorneys have an active litigation practice, frequently litigating in:
Municipal Courts, (Small Claims Division)
Courts of Common Pleas, including Ashtabula, Cuyahoga, Franklin Lake, Lorain, Lucas, Mahoning, Summit and other county courts in the State of Ohio
Eighth District Court of Appeals
United States District Court, Northern District of Ohio
United States Sixth District Circuit Court of Appeals
Below is a representative sample of the legal areas our firm has recently handled:
Age Discrimination
Americans with Disability Act
Assault and Battery
Breach of Contract/Oral Contract
Civil Rights
Constitutional Claims
Defamation
Excessive Use of Force
False Imprisonment/Abuse of Process
Hostile Work Environment
Intentional Tort
Invasion of Privacy
Negligent Hiring
Personal Injury
Race Discrimination and §1983 Constitutional Violations
Retaliation
Reverse Race Discrimination
Sex Discrimination
Tortious Interference
Unreasonable Search and Seizure
Workers Compensation Appeal
Wrongful Termination
Wilkerson & Associates, LPA aims to satisfy our clients' needs - local, national or international.
Our practice encompasses a variety of substantive legal areas as follows: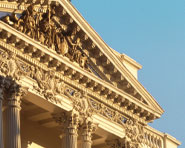 Financial Services
Wilkerson & Associates represents domestic financial institutions in various transaction and litigation-related matters. Our firm has extensive experience in fraudulent endorsement matters, litigation involving customers, check-kiting and general civil matters involving banks. We are recognized as one of the leading firms in dealing with commercial transactions because of our experience with handling financial services for the private and public sectors.
Litigation
The firm's trial lawyers maintain national litigation capabilities because of their vast experience in state and federal courts throughout the United States. Our extensive trial experience has enabled Wilkerson & Associates to successfully represent clients in claims for breach of contract, alleged violations of consumer protection laws, insurance coverage disputes, product liability claims, voting and election law, and a wide range of administrative hearings and appeals. Government entities involved in high profile appellate and trial court litigation have come to rely on Wilkerson & Associates' appellate, constitutional and governmental practice because of our history of success.
Business Litigation & Arbitration
Whether it's a Fortune 500 company or a small to medium sized organization, Wilkerson & Associates' common-sense approach meets the needs of all of our clients regardless of the industry sector. Our client base includes, but is not limited to, the financial, manufacturing, educational, health care, insurance, governmental and non-profit sectors. The integrity of our firm, coupled with our capacity for providing high-quality legal work, gives our clients the confidence and assurance they need to have with regard to their legal affairs.
Labor, Employment & Civil Rights Law
The firm's successful representation of employers in state and federal courts has resulted in amassing a wealth of experience in Section 1983 claims and discrimination matters including, Title VII, 1981, 1983, ADA claims, and state discrimination law.
Appellate Practice
Our commitment to having well-written, effective briefs helps to support our strong oral advocacy presentation skills. These two areas of know-how combine to make our appellate practice outstanding. Our attorneys have successfully handled appeals before the Sixth Circuit Court of Appeals and the Ohio appellate courts.
Personal Injury
The Firm handles personal injury matters such as, serious accidents, traffic accidents, motorcycle accidents, truck accidents, medical malpractice, nursing home negligence, dog bites and asbestos. .
Governmental Bond Financing
Wilkerson & Associates' experience in all aspects of state and local governmental bond financing has enabled the firm to be either bond counsel, co-bond counsel or counsel to underwriter's or insurers. The firm is knowledgeable about all aspects of governmental bond financing, including tax revenue anticipation notes, general obligation bonds, revenue bonds and other debt restructuring and economic development transactions. The firm's expertise with regard to government financing has been instrumental in forging successful public/private partnerships.